March to End Fossil Fuels
September 17 @ 1:00 pm

-

5:00 pm

EDT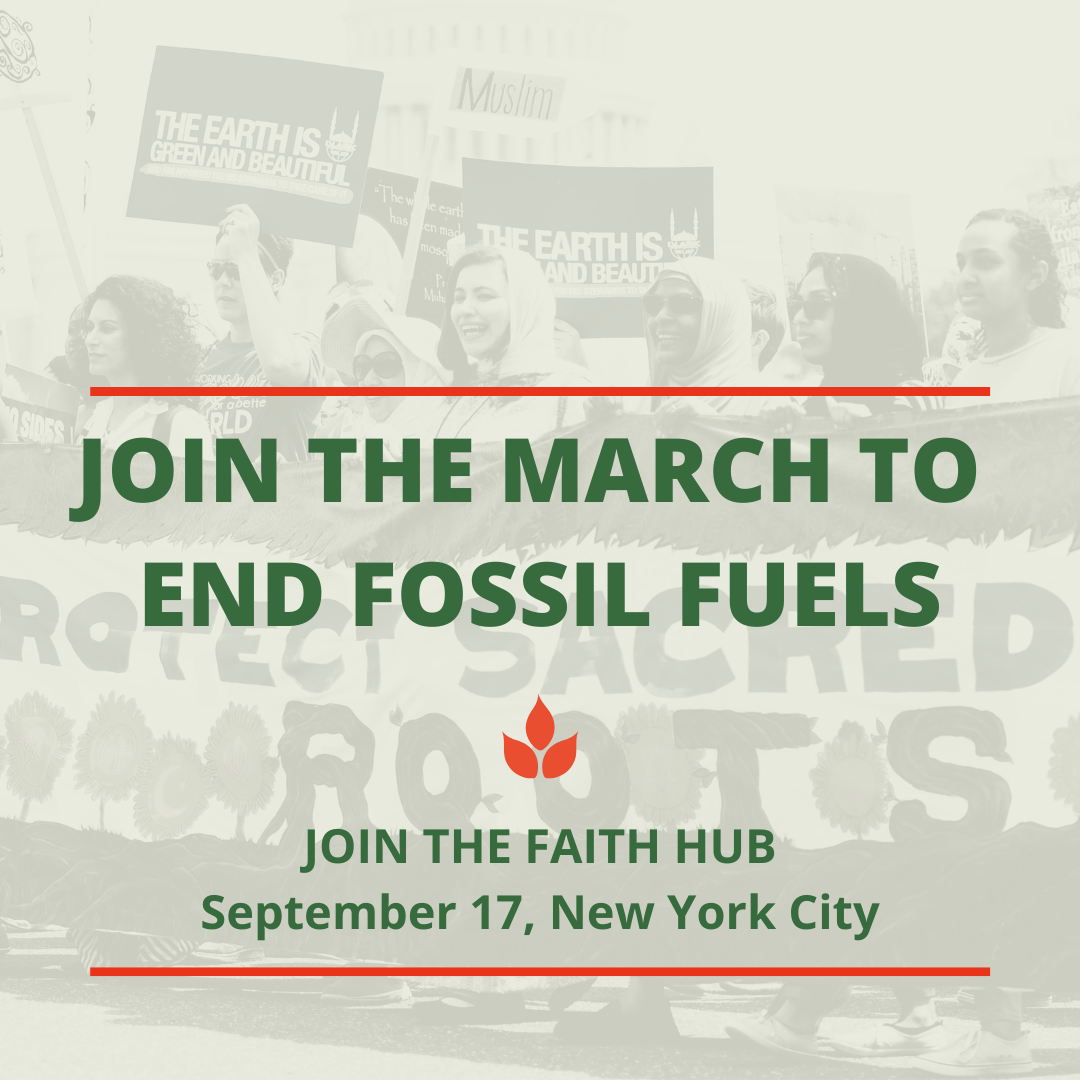 Join the March to End Fossil Fuels in New York on September 17th, 2023!
With wildfire smoke choking the air we breathe, hurricanes and floods threatening our homes, global wars threatening lives, and toxic pollution making us sick, it has never been more urgent to end our dependence on the leading cause of these crises – fossil fuels. As people of faith and conscience, our values call us into action to protect our communities and all of Life by ending the era of fossil fuels.
The March to End Fossil Fuels will take place on Sunday, September 17th. People will start to gather at 12 pm, the march will start at 1 pm, and end around 4:30 pm. Quaker Earthcare Witness will meet on Broadway between 53rd and 54th. 
INVOCATION OF SPIRIT
People of many diverse faiths and spiritual communities will gather for an Invocation — inviting the spirits of our ancestors, of future generations, of nature, plants, animals, elements, and all the places of the earth affected by what happens in NYC (the UN, Wall Street, etc) to march with us and help us to have the love, strength and courage we need to create a just and thriving world. People of all ages and cultural traditions are invited! 11am on September 17th; east side of Broadway and 53rd Street. 
For those who need help attending the march, there are buses running to and from NYC organized by march leaders. Find more about these transportation options at: endfossilfuels.us/logistics
Fill out this form to RSVP for the march and to get involved. 
You can find more information at: endfossilfuels.us