For the Love of Earth: QEW talks on Eco-spirituality, Environmental Justice, Biodiversity, Population, and more!
October 22, 2022 @ 4:00 pm

-

October 23, 2022 @ 3:20 pm

EDT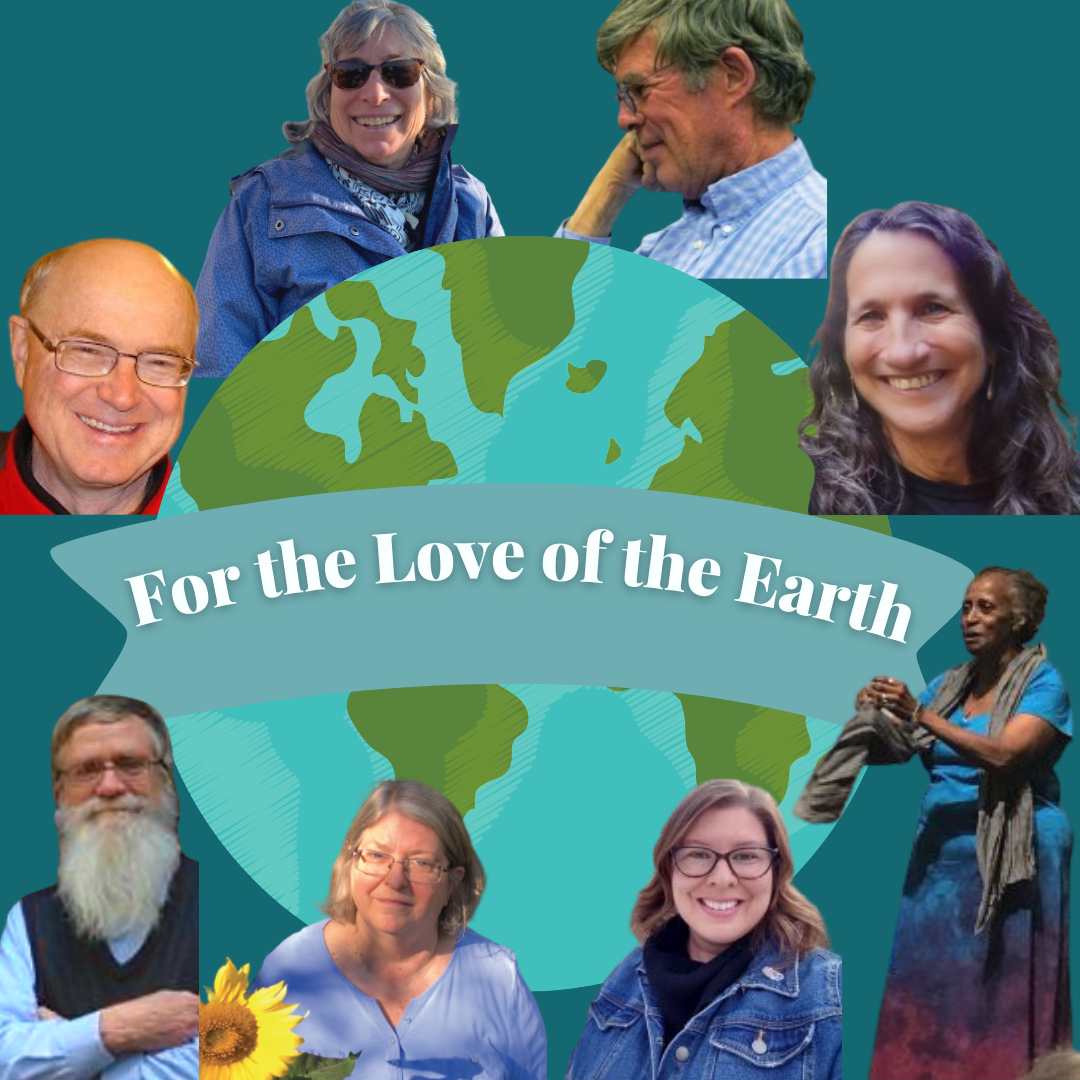 Join us for a special part of QEW's Steering Committee, where we sample 5 different Earthcare topics facilitated by our talented Steering Committee members. Each of these speakers is available to come to your Meeting/Church (via Zoom). You can attend all 5, or pick and choose according to your interests and time.
Saturday, October 22nd (All times Eastern)
4:00 – 5:00 Introduction
 Living in Right Relationship with the Living World: Mary Ann Percy The bad news is coming fast now–nearly on a daily basis it seems we're hearing of another climate-related disaster, another breakdown in Earth's and Life's support system–the web seems to be unraveling…How not to become paralyzed by despair? What does Friends' Faith and Practice, and specifically our Testimonies, have to offer us for both understanding and addressing these many challenges which face us?  How may we come to live in Right Relationship with the Living World, respecting and supporting the inherent integrity of the Earth community?! The content will be largely experiential, and also include a brief presentation, and opportunities for reflection and worship-sharing. Be prepared to sit outside for about 20 minutes, although indoor options will also be available.
5:10 – 6:10
Restoring Life and Hope: Renewing Biodiversity, Mind, Body and Spirit: Jim Kessler I will share powerful and inspiring stories, illustrated with colorful photos, of how creating native plant habitat has positively impacted the mental, physical, and spiritual health of our Quaker family. The presentation also describes how songbird, pollinator, and wildlife populations have dramatically increased in response to the introduction of native plants onto the property. My goal is to motivate others to plant butterfly gardens and larger native plant habitats to confront the extinction crisis. Loss of biodiversity can be reversed by the actions of ordinary people. Handouts will be provided for participants that explain how to plan, plant, and maintain publicly acceptable native plant butterfly gardens and habitats.
7:10 – 8:10
Environmental Justice: A Conversation with Beverly Ward and Shelley Tanenbaum, hosted by Hayley Hathaway Shelley and Beverly will share about the connections between racial justice, eco-spirituality, economics, and peace. What are some examples of environmental justice in our communities? What do institutional racism and other forms of oppression have to do with the environment and environmental justice?  What is our role as Friends committed to Earthcare?
Sunday, October 23rd
1:10 – 2:10
Population and the Environment: Dick Grossman and Stan Becker The world population grew from 2.5 billion in 1950 to 8 billion in 2022 and we're adding about 200,000 persons per day. Humans have invaded virtually every ecosystem on the planet and our activities are leading to rapid diminishment and extinction of species. Our ecological impact is the impact of the average person multiplied by the number of persons.
To be sustainable on this planet we must reduce both our individual impact and our numbers. QEW has multiple 'pamphlets' (on the website) on population concerns including sexuality, adoption, abortion, immigration, "Human reproduction is in the commons", etc. With presentation, queries and worship-sharing we will probe these concerns.
2:20 – 3:20
Building Community By Listening:  Mary Jo Klingel Listening and tracking process are two of the essential skills we need to master for community building. We will hear about and then practice both skills, and learn ways they can benefit our work for our Earth.