Not Just Smarter — Wiser! A Quaker Approach to Artificial Intelligence as Part of Earthcare
November 30 @ 7:00 pm

-

8:00 pm

EST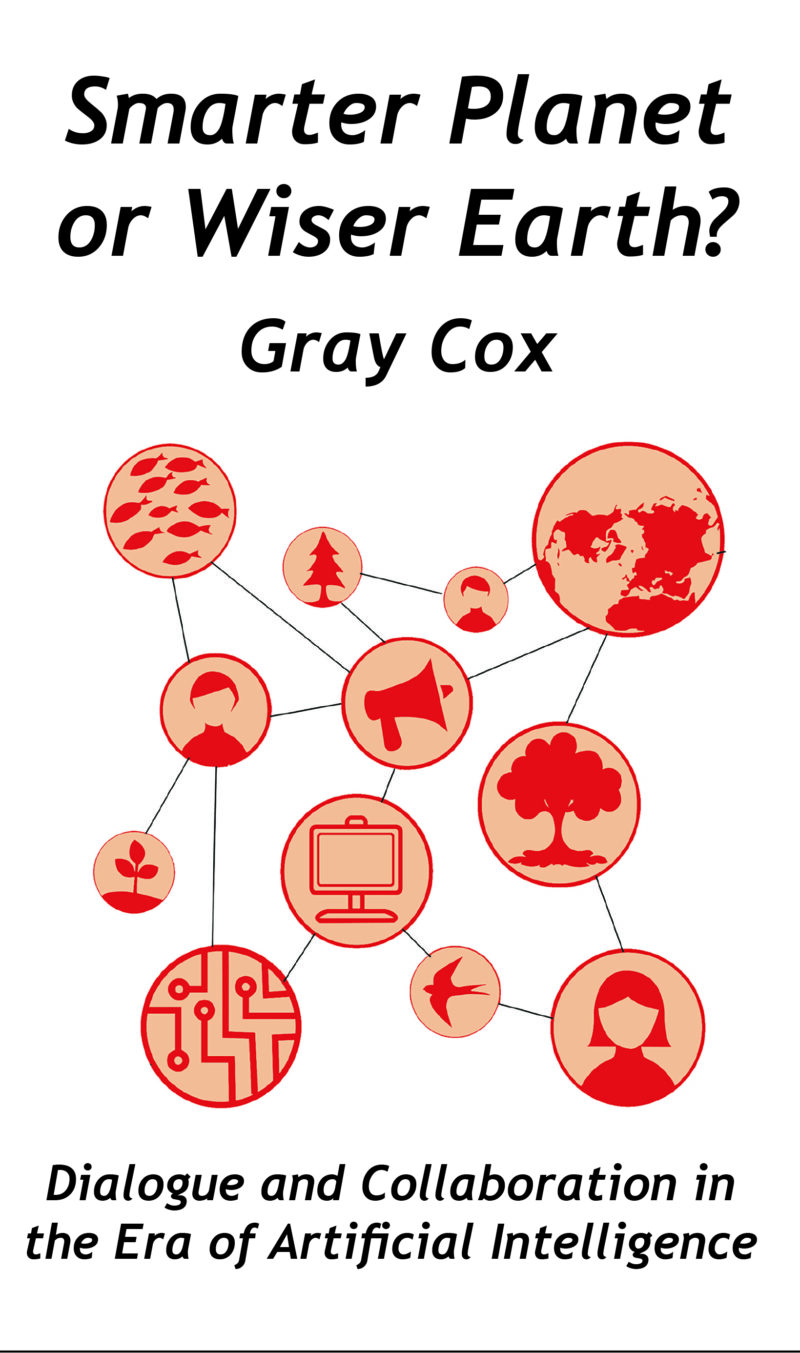 In this workshop, Gray Cox will expand on the message of his recently published book Smarter Planet or Wiser Earth?: how Quakers must deal with the kinds of social change we need to address the challenges presented by the Sixth Great Extinction, Climate Change, and the threats of nuclear war and runaway technology with AI.
AI is transforming our relationships with nature and the challenges of combining different forms of intelligence in machines, humans and other natural organisms in wiser ways. We will explore ways of framing AI through an Earthcare lens as well as practical, specific proposals for things we can do as a Quaker community.
Gray Cox teaches philosophy, peace studies, language learning, and artificial intelligence as part of the College of the Atlantic's program in Human Ecology. He is a long-term member of Acadia Friends Meeting and a co-founder and the current Clerk of the Quaker Institute for the Future.
Join us on Thursday, November 30th, at 7 pm Eastern/4 pm Pacific! You can register here.
Find more about Gray Cox and his book at smarterplanetorwiserearth.com.