A Quaker Youth's Journey in Climate Activism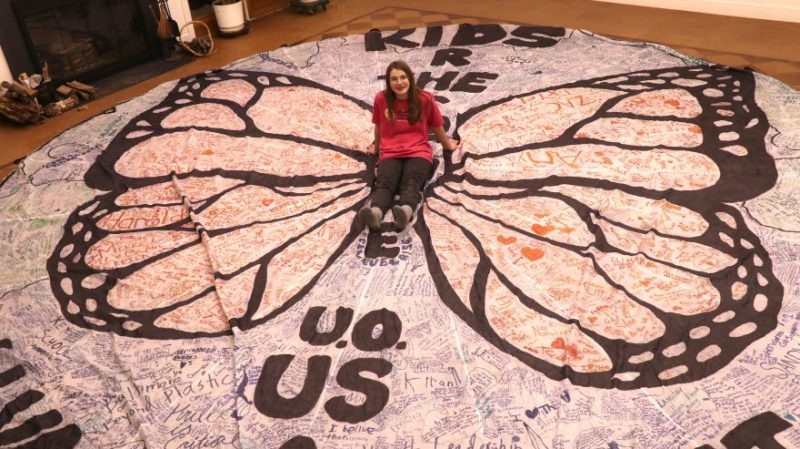 By Kallan Benson.
AS A 15-YEAR OLD QUAKER, I am accustomed to silence. I understand it is not empty; it can hold profound power. I have felt my spirit resonate in the silence of my Quaker community, but silence has recently taken me outside the meetinghouse to the steps of the Maryland State House. This time, I am hoping my silence will open the way for spirit to move others, specifically the legislators who will be considering the Healthy Green Amendment to the Maryland State Constitution.
Annapolis Friends Meeting offered my first opportunity for activism, the first People's Climate March in New York City in 2014 when I was nine. I marched with a group of Quakers that spanned eight decades in age. My 8-year-old brother and I could seldom see beyond the person in front of us, and the eldest in our group navigated the four-mile route with walkers, but we were all hopeful and glowing on the drive home. I was inspired by the size and positive energy of the crowd; the clever messages of the signs; the creative, powerful art; and even the friendly courtesy of the police. During that march, I evolved from a concerned kid to a committed activist.
In the days surrounding the 2016 presidential election, my passion landed me a bicycle, pedaling with Low Carbon Crossing from Pittsburgh to Washington, D.C. to lobby congress with Citizens' Climate Lobby. We watched the election returns in an area of  Pennsylvania where human health, drinking water, air quality, and agricultural land are impacted or threatened by fracking activities. Maryland had a temporary moratorium on fracking that legislators would be reconsidering in the upcoming legislative session. In February 2017, I took to the streets of Baltimore with a group of young Friends, canvassing for a permanent fracking ban that was approved by the end of March.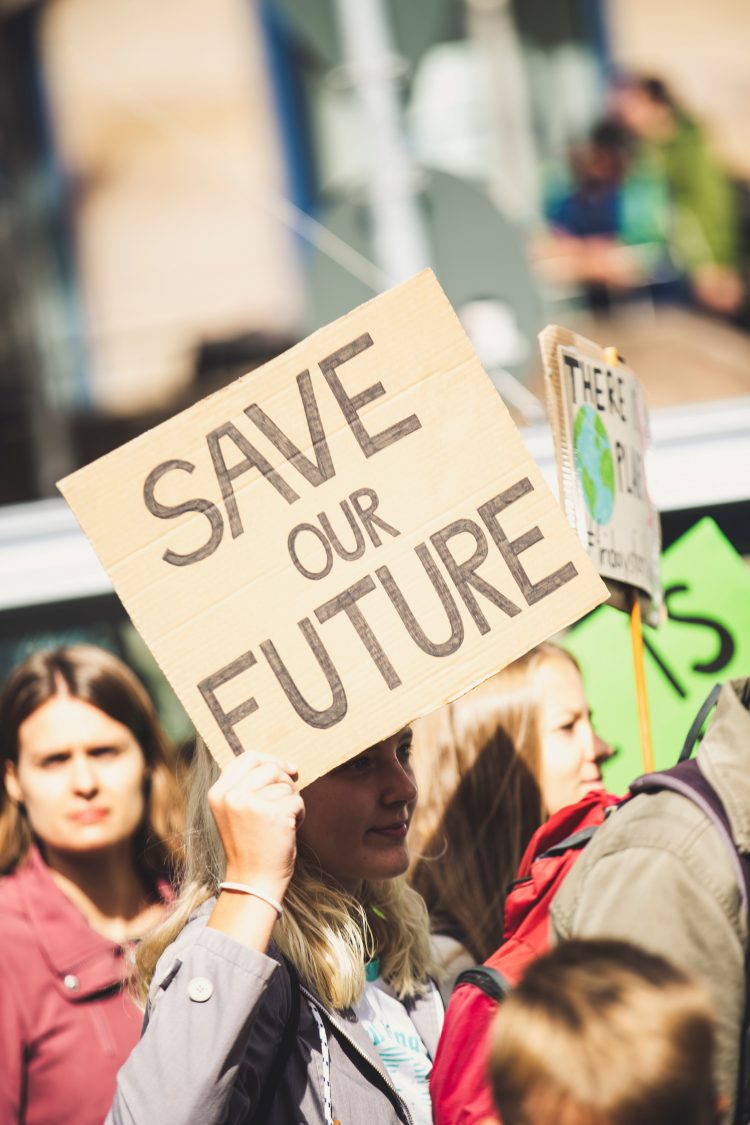 I realized most kids were very concerned about the future of our planet, but they could not come to the second Peoples Climate March because they didn't have an adult willing or able to take them. I wanted to make sure their concerns were represented and noticed, so I created the outline of a giant monarch butterfly and an earth background on a twenty-four-foot play parachute.
Over 1600 kids signed and shared their concerns on that parachute. Their words in orange, blue, and green marker filled the scene with color, and those giant butterfly wings helped our hopes for a sustainable future fly down Pennsylvania Avenue and around the White House on April 29, 2017.
Last January, my collective art project inspired Parachutes for the Planet, an international art initiative through the Mother Earth Project. Communities of youth around the world have already created over 900 parachutes to share their concerns about climate change and their hopes for the future. Parachutes decorated the National Mall in Washington, D.C. during the youth-led Zero Hour March and the third Peoples Climate March in San Francisco.
In November, with support from Annapolis Friends and hospitality extended by Toronto Friends Meeting in Canada and Saranac Lake Friends Meeting in New York, I shared my activism on a panel at the Parliament of World Religions and the Wild Center's annual Youth Climate Action Summit.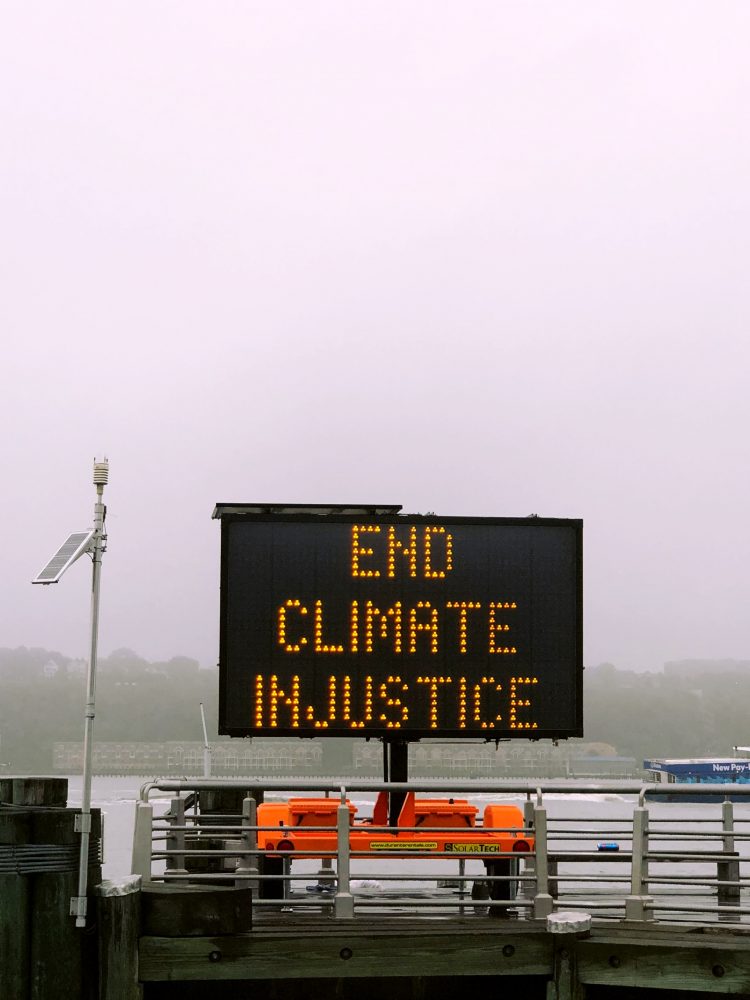 In December, I joined the Sunrise Movement advocating for a Green New Deal and I was moved by the inspiring determination and clarity of 15-year-old Greta Thunberg, who began striking from school in Sweden, calling for bold action on climate change. While she addressed the 24th UN Climate Conference in Katowice, Poland, I joined the growing international Fridays for a Future movement. I organized a strike on December 7. We played atmospheric CO2-themed hopscotch at the U.S. Department of Energy in Washington, D.C. to protest the administration's delegation, which was promoting the use of coal and other fossil fuels.
At the opening of the Maryland General Assembly on January 9, Greta's inspiration brought me back to Annapolis and my Quaker roots. For years, my activism has focused on giving youth a voice, but our leaders still seem determined not to listen. Quaker practice has shown me that silence often speaks louder than words, so I will strike without speaking until my leaders pass the Green Amendment and show me the concerns of youth have been heard. I am counting on their hearts to hear more clearly than their ears.
Kallan Benson is a Friend from Annapolis Friends Meeting.