A Toxic Factory Will Create a Toxic Future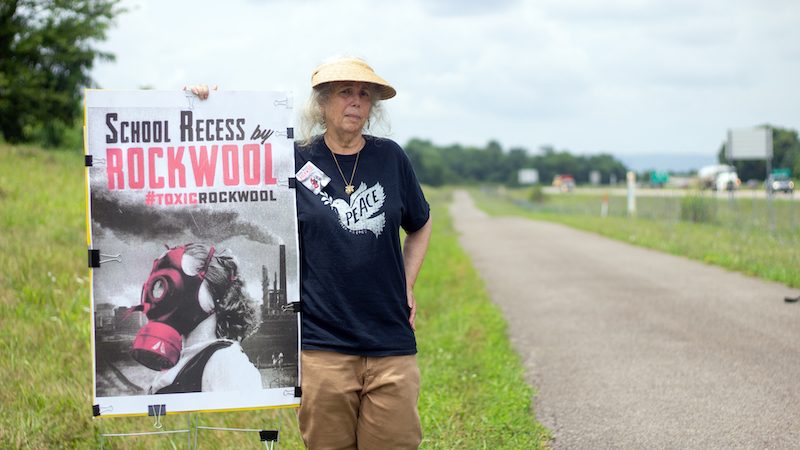 By Bobbi Blok.
Children deserve clean air, water, soil, and a safe healthy area where they can play and grow. But a factory that manufactures wool-like insulation from spun-melted rock in Ranson, Jefferson County, West Virginia, will make that impossible. Rockwool, a Danish company, is constructing a factory that will burn 1.6 million cubic ft. of fracked gas and over 90 tons of coal a day and is permitted to emit 156,000 tons of hazardous pollutants including particulate matter (PM10 and PM2.5, similar to asbestos), volatile organic compounds, methane, sulfur dioxide, and ozone. Rockwool claims to be a "green" company making a "green" product, yet it would be extraordinarily difficult, if not impossible, to build such a factory today in environmentally conscious Denmark.
Although located in the eastern panhandle of West Virginia at the confluence of the Potomac and Shenandoah rivers, the "Significant Impact Area" expands in a 35-mile radius and encompasses bordering northwest Virginia, western Maryland, and Pennsylvania, impacting a total of 710,000 people, including parts of Baltimore Yearly Meeting.
We want to share with you the critical health, environmental, and justice concerns associated with this industrial nightmare.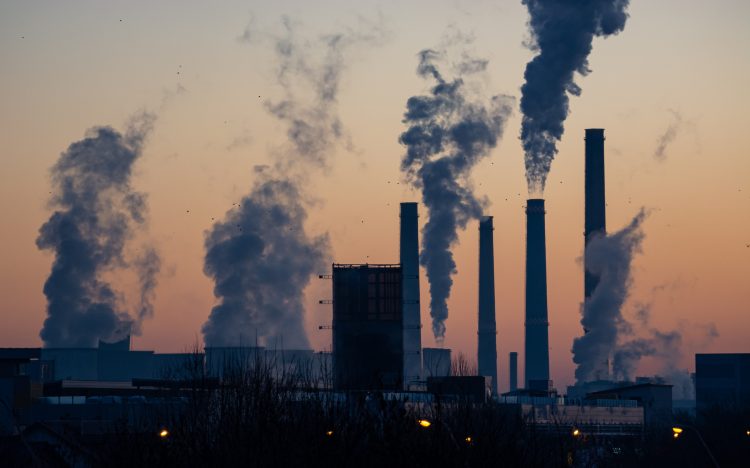 Environmental injustice
This project will create an environmental sacrifice zone less than 400 yards from North Jefferson Elementary School, a Title 1 school that serves economically underserved families. It is also located within two miles of three other public schools which serve nearly 30 percent of the county's schoolchildren.
Hazardous air pollution emissions
Our children's health will be threatened because of the hazardous air pollution emitted near their schools and neighborhoods. Children and adults already suffering from asthma will have their respiratory challenges exacerbated. These airborne toxins are proven to cause greater health hazards including cardiovascular disease, neurological disorders, prenatal defects, and cancer. Emissions travel with wind patterns, but the worst pollution is in the immediate area of the plant, which is a low-income community of color.
Contaminated groundwater
Over 80 percent of county residents obtain drinking water from wells filtered through fragile karst topography, a network of limestone caves that lie just beneath the surface. The Rockwool factory is being constructed on the highest density of sinkholes—entryways into the underground water system and aquifer—in a sinkhole-prone county. Children's access to drinkable water will be compromised by leaking gas pipelines, holding ponds, and factory-produced hazardous contaminants that fall from the air to the ground. Such contamination will be nearly impossible to remediate.
Agricultural Pollution
Jefferson County is the number one producer of many agricultural commodities in West Virginia including soybeans and corn. Studies have shown that the level of ozone pollution produced by the proposed factory can reduce crop yields by as much as 50 percent.
To fight this threat to our health, pristine air and water, and thousands of existing agricultural and tourism jobs, local citizens have organized. We've voted out elected officials responsible for bringing Rockwool, filed several lawsuits covering different aspects of the project, sent a delegation to Denmark to educate and plea for intervention, and obtained over 13,000 signatures opposing the Rockwool factory. In spite of all our efforts, lax regulatory procedures and complicit government agencies are allowing the project to move forward. We need outside intervention and are asking Friends in the wider Quaker world for help.
The cry "I can't breathe" is echoing throughout our country and the world. It's also a silent cry from our children and our future children in West Virginia. We pray you to hear the children's cry and take action to protect them.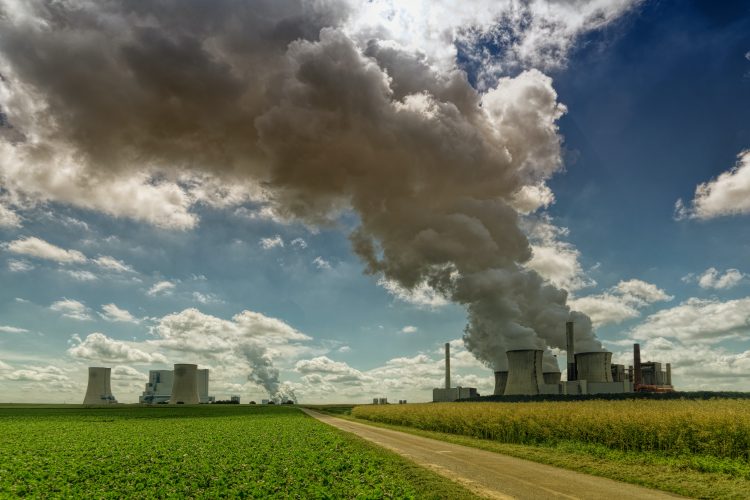 To Take Action
Find out more and sign the petition at toxicrockwool.com; support the groups actively fighting against Rockwool-Ranson (The Eastern Panhandle Green Coalition , Jefferson County Vision , and Jefferson County Foundation 
Visit Ranson, WV, and participate in "Fridays for Future Climate Strikes" against Rockwool, which are held every Friday from 11:00 AM to 1:00 PM at  Northport Avenue and the bike path, between North Jefferson Elementary School and the Rockwool construction site.
Send a Formal Message of Protest to the Danish Embassy at wasamb@um.dk and boycott Rockwool products. Send a copy to your state and local government officials and media outlets.
In VA, MD, and PA: Contact your state environmental quality agency and your local and state government officials and urge them to protect your state from WV's irresponsible, hazardous behavior and lack of regulations. Ask them to request intervention by the federal Environmental Protection Agency (EPA).
Quaker Meetings: Consider writing a minute of support for the people of Jefferson County that will be most affected by this plant and send to the Danish government, the US Danish Embassy, the local officials of Jefferson County, WV, and the governor of West Virginia.
Bobbi is a member of Shepherdstown Friends Meeting in Jefferson County, WV, and sojourning at Goose Creek Friends Meeting in Loudoun County, VA. Catherine is the co-chair of the Eastern Panhandle Green Coalition and a member of the Jefferson County Vision Board of Directors. Barb is BYM's Yearly Meeting Representative to QEW and a member of Richmond (VA) Friends.