An Easter Reflection with Joanna Macy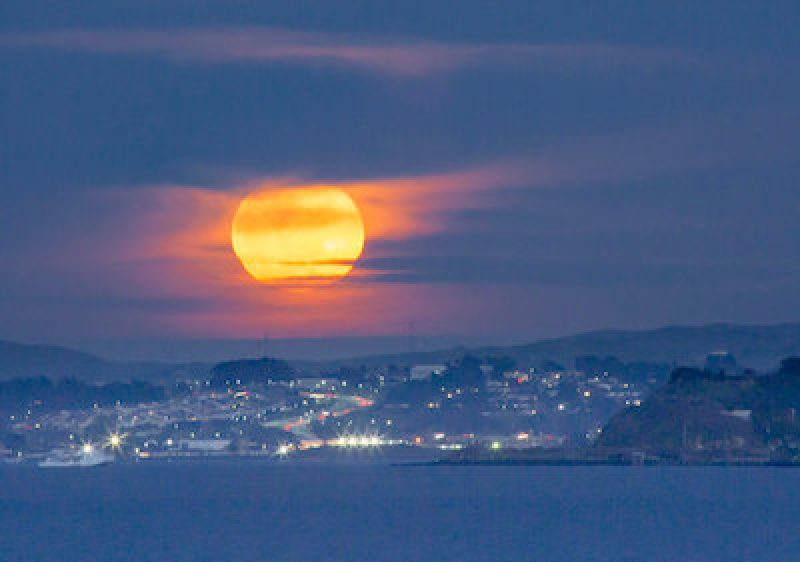 By Sara Jolena Wolcott.
"What do you envision for the future?" Joanna Macy—Buddhist eco-philosopher, scholar of deep ecology and systems theory—asked me last night, over a dinner of orange yams and tofu and lemon broccoli. Every time I visit her in her Berkeley home, she feeds me these bright orange yams, grown not far from here. We were sitting at her round, wooden kitchen table, where so many powerful conversations have occurred.
The kitchen table is always one of the most important pieces of furniture in a home. Over this modest furniture brew ideas, homework, and potions. Dinners and tea times are shared between women and their menfolk in kitchens all over the world. She has a dining room table, but I have never sat there. We always sit at the kitchen table, drinking tea from hand-made pottery.
Joanna is turning 90 in a few weeks, and her eyes are pointed to the future. "I won't be here," she told me, very matter of fact, the clarity of a woman who has spent many years looking at Death. Her question was direct. There was no hesitation.
"Well, we've got about 10 years to turn this thing around," I said. She nodded. "Under the surface, there's a lot of good things happening. But even so, it is not looking good." She nodded again.
"I see violence," she said. "When the transportation fails, the food lines shut down, and there won't be more than a few days before the stores are empty. And then there will be violence."
She says this calmly. She breathes deeply. There is a stillness inside of her, for all that she speaks of horrors. It is the Saturday between Good Friday and Easter Sunday. It is an appropriate time to delve into the darkness of our despairs—of our futures, and our pasts.
As she speaks, my mind flashes to other parts of Oakland, just a few miles away. I'm reading the superb and lyrical novel There There by Tommy Orange about indigenous folks today in Oakland, and it is rife with stories of the 'hood, of guns and drugs and alcohol, and prison sentences, and the lost opportunities that haunt poverty.  Not much about the farmer's markets: the context is food deserts. Fruits and vegetables just don't have access to the people.  Lots about resilience, though.
Lack of access to food and clean water. Violence. Guns. Octavia Butler: Parable of the Sower. Armed men on the corner, watching out for the safety of their women. The future is already here. Having ears, do we not hear? Having eyes, do we not see? Do we not remember?
ReMember: I have been teaching a course that I like to call ReMembering for Life, stitching the broken human-earth body together again, through reconnecting the histories of climate change and colonization. When I first told Joanna about the course, she wanted to take it. For various reasons that didn't work, but she invited me to teach her and a few other Buddhist friends of hers about the histories of the witch hunts that spanned centuries in Europe and killed hundreds of thousands of people, and their relationship to colonization and ecology, which was one part of the larger course. So I did. This blossomed into friendships of women who are unafraid to look into suffering, be that in the future, the present, or the past. They can have such clear visions, regardless where in time they cast their gaze.
Easter dawned bright: the clarity that can emerge from being unafraid to look into suffering. Crones and grandmothers and children are so good at asking hard questions.  Remember: not only the suffering. ReMember also ancient peace.
Sara Jolena is the founder of the ecotheology company, Sequoia Samanvaya, is on the board of the Quaker Institute for the Future, and is a member of Strawberry Creek Monthly Meeting. For more about Joanna Macy and her work, visit <workthatreconnects.org>.