Feeding Us with Love and Local Tradition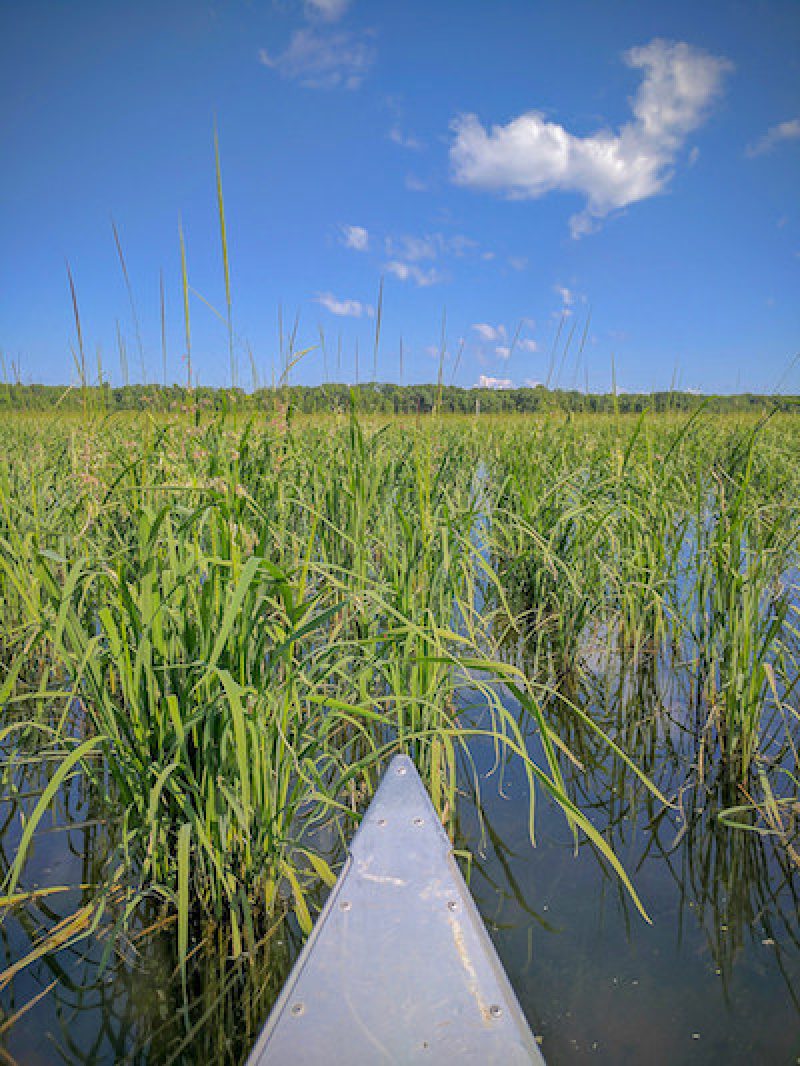 By Bonnie Peace Watkins
AS THE TWIN CITIES Friends Meeting Fellowship Committee, we were excited about the Quaker Earthcare Witness  Spring  Steering Committee meeting  here  in mid-April.  We have long felt that food and fellowship are vital parts of witnessing, sharing, and caring for our beautiful planet.
As we prepared both for the Friday night potluck and the Sunday "regular noon meal," we maintained our committee's ongoing commitment to offer vegan, gluten-free, local, organic food as much as possible, to reflect our community's commitments to earthcare and more. We also use "gifts from the heart," leftovers, and budget-friendly options as part of that. It's impossible to do this perfectly or simply, but we do our best, cooking and washing dishes with love and spirit.
That weekend we committed, beyond that, to learn from and honor the food of the Lakota and Ojibwe people as it was hundreds of years before colonization. We learned that this food is super delicious and healthy. As Friend Diggitt McLaughlin says, "We will always be tourists on their lands…but I heard enough conversations of wonder about nearby Indians and how they ate to believe that eyes, and presumably hearts, were opened." We've included the menu for our Sunday meal, mostly from two indigenous-focused cookbooks.
From Original Local, by Heid Erdrich:
"I learned to appreciate my eating as an enormous privilege indebted to the passions of indigenous people who protect these foods and seek to change the spiritual and physical health of their people by returning to an awareness of a way that makes us, and now the world, strong."
From Sioux Chef by Sean Sherman:
"Why isn't the original indigenous diet all the rage today? It's hyperlocal, ultraseasonal, uber-healthy: no processed foods, no sugar, no wheat (or gluten), no dairy, no high-cholesterol animal products. It's naturally low glycemic, high protein, low salt, plant based with lots of grains, seeds, and nuts. Most of all, it's utterly delicious… This is a diet that connects us all to nature and to each other in the most direct and profound ways."
We note also that the wild rice (manoomin) is very much threatened right now. Proposals are succeeding to dig pipelines and mine copper in the rare places it grows."Cultivated" non-native wild rice (a very different food) is sold in stores, and there are efforts both to patent and genetically modify this sacred food. You can order the real stuff from the White Earth tribe in northern Minnesota at <nativeharvest.com>.
Thank you, QEW, for coming here and re-inspiring us.
First Day Menu
Corn tortillas from El Burrito Mercado
Erdrich Manoomin, native-harvested wild rice with mushrooms, sunflower seeds, scallions
Spring greens with watercress, sunchokes and wojape (berry)-mint dressing
Roasted butternut squash with sunflower oil, hazelnuts and cranberries
Cranberry & other heritage beans, braised in cedar, baked with maple syrup
Sumac lemonade
Maple water tapped from a Friend's tree the night before
Bonnie is a member of the Twin Cities Friends Meeting in St. Paul, MN