Following Spirit, Despite Fear: Remembering John Woolman in the Vanguard Campaign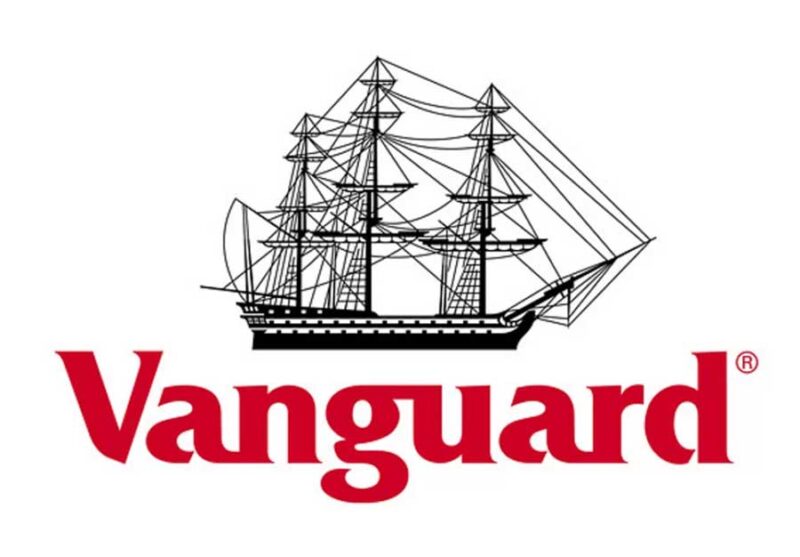 by Eileen Flanagan.
On October 7, Delaware Valley Quakers and other members of Earth Quaker Action Team (EQAT) will gather on a suburban street in front of a large white home with black shutters and a manicured lawn. One of us will be designated to assure the waiting police that we do not plan to block traffic or otherwise disturb the neighbors, while the rest of us center ourselves for meeting for worship outside the home of Tim Buckley, CEO of Vanguard.
With approximately $8 trillion under management, Vanguard is one of the top investors in fossil fuels, as well as in companies engaged in environmental racism, deforestation, and the violation of Indigenous rights.
EQAT is part of a global campaign to pressure the asset manager to push the companies in its portfolio in a more just and sustainable direction. If Exxon, Chevron, and many others don't make serious strides toward the goals of the Paris Climate Summit, we want Vanguard to stop investing its customers' money in them. CEO Tim Buckley has a central role in deciding whether Vanguard uses its power in this way, which is why EQAT's board feels led to bring the weight of our concern about climate justice directly to his doorstep.
EQAT has visited the homes of corporate executives before, so we know it can be uncomfortable for our members, most of whom were raised to be non-confrontational. In a recent conversation with one such Friend, I noted that Quaker abolitionist John Woolman often felt led to visit Quaker enslavers at their homes and to challenge them "in a friendly way," as he put it in his journal. After mentioning Woolman, I felt an intuition to do an internet search on him, and discovered that October 7 will be the 250th anniversary of Woolman's death. We had already chosen that week for the meeting for worship to coincide with a global week of climate action by people of diverse faiths. The coincidence of Woolman's anniversary felt like an affirmative sign.
Although challenging the greed of the powerful is central to both Woolman and EQAT, he was focused on changing Quaker participation in slavery, not taking on a global corporation. He used moral suasion rather than deliberately building collective pressure through public actions, as EQAT does. However, as I revisited The Journal of John Woolman with our October 7 action in mind, I felt a deep resonance. At his core, Woolman was a Friend who, distraught by a great wrong, sought to be faithful to divine guidance, even when it led him to do things that were scary. That is true of many in EQAT. Our spiritual struggles are remarkably similar, despite the differences in our outward circumstances.
One difference is the degree to which it is possible to extricate ourselves from the wrongs we seek to challenge. In today's industrialized economy, living free from what Woolman called "the seeds of war" in our own possessions is frankly impossible. Even though I buy renewable electricity, hang my laundry to dry, and take other steps to reduce my use of fossil fuels–actions I think of as spiritual practices–I know that my food, clothing, and the electronic tools of my work keep me complicit with environmental injustice. So does the money I have saved. In fact, the vast majority of our financial institutions profit from environmental and climate destruction. That's why EQAT is focused on getting those institutions to change, not just individual Friends. Although we anticipate a moment when we will ask Friends to move any funds they have with Vanguard, we will urge them to do so as part of a public collective effort, which will be much more likely to make an impact than solitary acts of conscience.
Easier collective action is one advantage of our modern economy. Through Zoom, Friends from across the US can join us as we worship at Tim Buckley's house, while British Friends hold a simultaneous action at Vanguard's London offices. As I close my eyes on October 7 and pray for divine assistance in our efforts to change Vanguard, I will honor Woolman's faithfulness in following leadings, no matter how socially uncomfortable or scary. May we all honor that legacy today.
Visit QuakerEarthcare.org and EQAT.org for upcoming trainings and information on how to get involved in this campaign.
Eileen Flanagan is the interim campaign director and former board clerk of EQAT. She is also an award-winning author who speaks and teaches online courses on effective and spiritually grounded nonviolent direct action.