In Uncertain Times: Wisdom for the Pandemic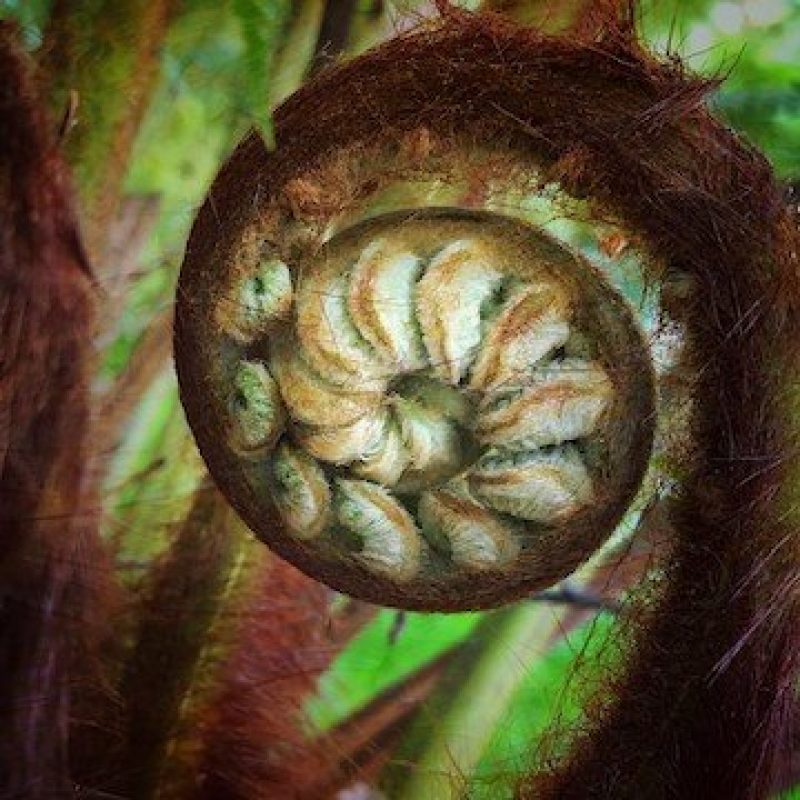 By Mary Jo Klingel.
I HAVE HEARD the conventional wisdom that the business community needs certainty to function, and that the stock market needs certainty to grow. When I hear that, I think, "Well, what you are really saying is that you need to know that you will continue to make money even if that means that you take more than your share and your competitors make less money." It speaks to an assumption that I have a right to have what I need and not worry about what the other person needs.
That conventional wisdom leads directly to the abuse of our lands and waters and people to provide value to those who have, and want to have, even more. As we are seeing now, it also doesn't work. None of us can claim to own the resources that are evaporating in this pandemic world. The demand for certainty is a fantasy.
Nevertheless, that certainty has such a hold on our culture that it is worthwhile to ask why it is so pervasive. Why have we not seen through this illusion of a need for certainty? I would suggest that underneath the claim to certainty is fear. That fear often takes the form of a "What if?" question: What if I don't have enough money? What if I don't have enough food? What if I don't have a big enough house…or big enough golf club? Questions that start with "What if" are frequently unconscious, but they are felt in one's body as anxiety that can become part of our processing—it gets locked into place neurologically and it is passed down from generation to generation.
This pandemic may be our generation's Great Depression, leaving scars for years. I know how profoundly the Depression shaped my father's entire life. My parents were comfortable financially in their later years, but my father never stopped saving tin foil or keeping small pieces of string to tie together to make a big ball of string. By saving string, he didn't need to buy it. I think he did that automatically and never asked why he did it, what he was afraid of, what was dangerous about not having enough string. Or was it really a deeper fear, the fear of not having enough? Or not being enough?
Today we have many resources to help us to know what to do with our fears. Psychology and neuroscience have plenty of answers. Let me offer some of what we know.
To work with your own anxiety, first, own it. Acknowledge that you are anxious, with no judgment of your fears. Our fears need not be secret, and have less energy if brought into the Light. Breathe deeply, and then get on with whatever calls to you. However you are led, that is your path, perhaps as simple as calling a friend or weeding your garden or taking a walk. Sit still in the Light or walk in the Light. Nourish your own soul. These are not as easy to do as they are to say, but they are possible.
These days I have been working with my own anxiety by looking at my home, really seeing it, and not liking what I see. I have been sorting, opening boxes, asking myself, what is all this stuff? I have been finding unused knitting needles and yarn, and listing them on my little community virtual bulletin board. It is really fun to see the joy when somebody gets a bag of needles or yarn for free.
Please listen; really listen, especially to the media (but not all day). Use our Quaker skills of discernment. Are you practicing social distancing? I am not. I will not. Nope. I am practicing physical distancing while I connect socially. How absurd to give up connection. We are all still tribal beings. I can look across seven or eight feet and still smile at another person.
I can also look across a continent and smile and wave to another person—through the online magic of Zoom. It is amazing how rapidly the change to virtual meetings has occurred for Friends. Someone referenced Zoom on the Quaker Earthcare listserve. Within 24 hours, Friends had e-mailed in to report on twenty-two meetings that had begun to meet online. We heard from Friends in Washington to Iowa, from Southeastern Yearly Meeting to Alaska, from Gunpowder Monthly Meeting to Durango, Colorado, like the Pony Express on line.
Quaker Earthcare Witness Friends met for worship recently. Again we gathered from across the country, from Florida to Washington. We worshiped, we shared, and we sang together.
Please sing. It doesn't matter if you sing well, or know the words. If the only words you know are to "Take me out to the Ball Game " or "The Itsy Bitsy Spider," sing those. Sing the wisest or most beautiful or funniest song you know. I am sure that singing nourishes our hearts and binds us more strongly to the web of life. So, sing.
How Can I Keep From Singing*

My life flows on in endless song
Above earth's lamentations
I hear the sweet, though far off hymn
That hails a new creation.
Through all the tumult and the strife
I hear that music ringing
It sounds an echo in my soul
How can I keep from singing?
*Sung at our QEW virtual worship, March 31st, 2020
Mary Jo serves as Clerk of QEW. She grew up as a Friend in the loving care of Southeastern Yearly Meeting. She is a clinical social worker and brings that perspective on healing to all her Quaker work.