Love in the Wilderness: A Path for Climate Action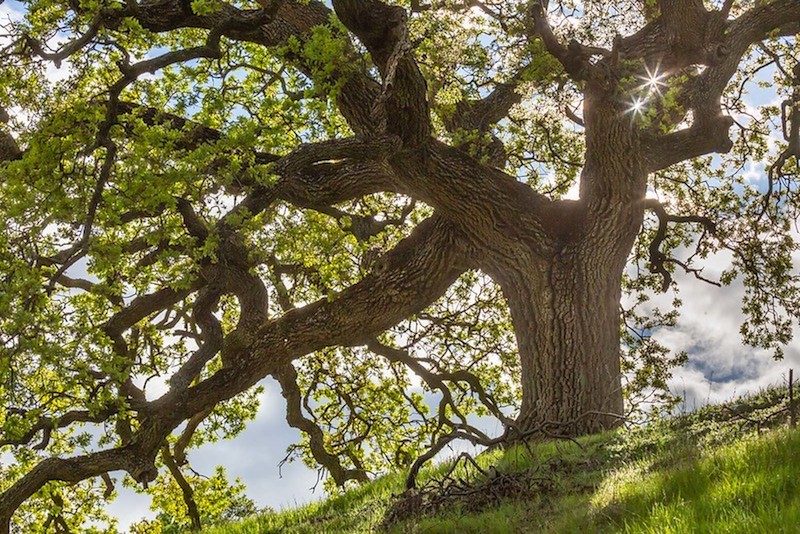 By Mey Hasbrook.
LOVE SPEAKS OUT to me from the Biblical account of Exodus as a way to face climate breakdown. I hear this as someone of Cherokee Celtic-Irish descent and a Quaker carrying a ministry about Right Relationship, connecting care of the Earth and human communities. The mythology tells us about Moses the prophet and liberator; God as Yahweh of the burning bush and whirling wind, plagues and parting the Red Sea. On the whole, we learn how the Hebrews receive a new way of life—the covenant—from Yahweh, and eventually reach their Promised Land.
I'm reminded how cultural stories among indigenous peoples relay instructions for survival. This storytelling happens in ceremonies and daily life to instill hope and deepen relationships. What most simply sounds out to me from Exodus is instruction for survival: Walk the path of Life that is Love. It's a path of liberation through deadly overwhelming circumstances, just as we face today with climate breakdown and interwoven issues. The direction is starkly clear: Surrender every day in order to bring forward Life—that is, Love.
In Exodus's beginning, we read about figures who risk everything to preserve life. Midwives spare newborn boys from genocide ordered by Pharaoh. A mother hides then releases her child to the river where others are drowned. As child-sister Miriam follows, she finds Pharaoh's daughter rescuing, then renaming her brother Moses. I hear Love in these life-saving acts. I recognize the same risks taken by indigenous peoples who, after facing centuries of genocide, today suffer murder while protecting lands, one another, and the whole web of life.
I hear John Woolman's words, "Love is the first motion," resonate as Moses begs Yahweh to spare his stubborn people. The Hebrews release their clinging to objects like the Golden Calf, and turn to what some Quakers today call the Light. On the long walk through the desert, I hear footfalls of Jesus, a path of Right Relations where all are welcome to follow…upon leaving behind their material possessions. I am reminded alongside Faith and Hope that Love is the greatest of these:
"If I speak in the tongues of mortals and of angels, but do not have love, I am a noisy gong or a clanging cymbal. And if I have prophetic powers, and understand all mysteries and all knowledge, and if I have all faith, so as to remove mountains, but do not have love, I am nothing. If I give away all my possessions, and if I hand over my body so that I may boast, but do not have love, I gain nothing." (I Corinthians 13: 1- 3, NRSV)
The sounds of the wilderness are a response to Friend Jonathan Dale's call, "Do we recognize that our hearts may need to be broken open in order for God to break through?" For new Light reaches us as we surrender in Love. Then we become able to abandon what enslaves us today, and to walk into the Great Mystery of the desert together. We become able to listen to the Earth and ancestors while guided by the Light's clarity.
In facing climate breakdown and related challenges, we require compassion and community to preserve life. So whatever campaigns may be pursued, it is my prayer for Quakers to root ourselves in Love alongside one another: across our geographies, affiliations, and demographics. The recent Covid-19 pandemic presents us a tragedy and an invitation to walk together through the wilderness with Friends, neighbors, and strangers. May we walk with open hearts and share our stories.
Mey is a member of Kalamazoo Friends Monthly Meeting and a QEW Steering Committee Representative for Lake Erie Yearly Meeting. Femestiza.com follows the traveling ministry she carries.