Quakers Caring for God's Creation: A Kessler Family Journey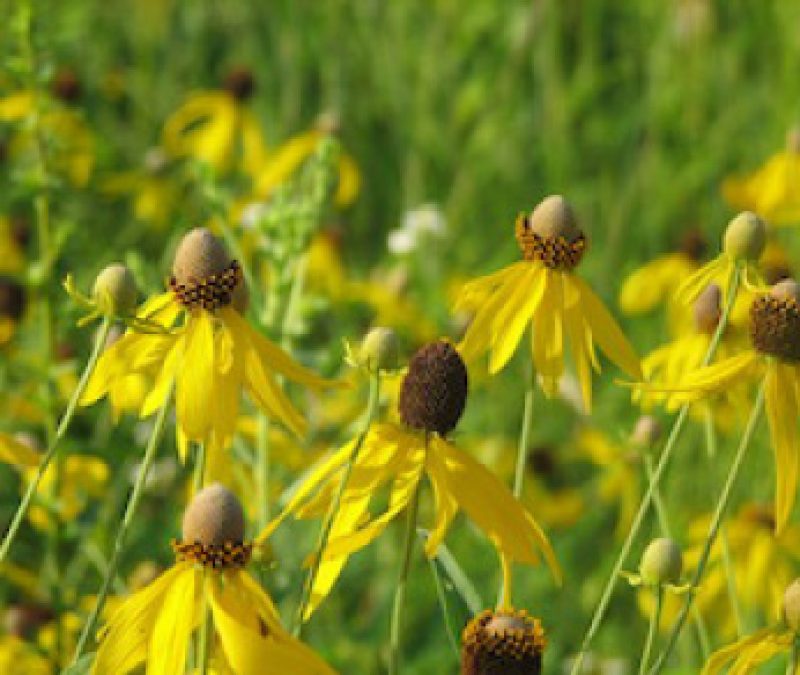 By Jim Kessler.
SERENDIPITOUS moments are transformative intellectually and spiritually. In 1970, close to the first Earth Day, I was finishing a Masters in Biology at the University of Northern Iowa. I bought a Sierra Club book entitled A Moment in the Sun. Its clear description of the environmental crisis radically changed my world view. Soon after, while teaching high-school Biology , I was invited to visit a virgin prairie near the school. I fell in love with its incredible beauty and wildness. A year later it was sold and plowed. My wife Kathy and I deeply grieved its loss.
In the late 1970s, the National Wildlife Federation Backyard Program inspired me to teach my students about native plantings in yards. We soon planted a butterfly garden in our yard. Kathy and I began to dream that we might find a property near our church family at Grinnell Friends Church where we would live and restore native habitat.
Miracles still happen. Kathy is a serious birder. While attending an Audubon Society meeting, she shared our dream. One of the people at the meeting owned land nearby. A nine-acre woodland was available for sale. Someone else had an option to buy 20 acres adjacent to the woods. We told the owners that we didn't want to destroy 150-year old oaks to build a house, but if the 20 acres became available we would be interested. Kathy went home and prayed that the other folks would drop their option. They did. Two weeks later we were amazed when the owner called us with good news. We bought the 29 acres in 1997.
We planted tallgrass prairie on 14 acres of the property and began to remove invasive grasses, weeds, shrubs and trees from the landscape. Then we removed downed wood, pulled wild hemp, sprayed Multiflora Rose bushes and inter-seeded native species in four-acres of Bur Oak savannas. We had our new home built in the middle of the property in 2003.
Next we began three acres of wetland restoration in old sloughs and on creek banks. Controlled burns were reintroduced into all of these fire- dependent habitats. Native seeds were purchased and others were collected from area native habitats. Currently there are about 270 local native species growing on the property. Kathy and I, our oldest son Paul, and seven grandchildren, have been involved in the restoration process.
Our current project is restoration of nine acres of Bur Oak/Hickory woodland. Invasive tree species and shade-loving trees that threatened the mature oaks were ringed and killed.
In 2017 we donated the Kessler Prairie, 27 acres of restored habitat, to the Bur Oak Land Trust, which is located in Iowa City, for perpetual protection and active management. They regularly send crews to help with controlled burns, wood removal, and cutting brambles.
The process of restoring a small piece of God's Creation has blessed us with excellent physical, spiritual, and mental health. We have opened our home to people for spiritual retreats, in times of crisis and as a place to stay for a while. Those who visit often comment that it is a place of healing.  We have grown in our Christian faith as we daily experience the beauty of native wildflowers, grasses, shrubs, trees, and an abundance of pollinators, songbirds, and wildlife. This restoration of the Earth and our lives continues.
Jim and Kathy are members of Grinnell Friends Church (Iowa Yearly Meeting –FUM). Jim teaches Environmental Biology at Iowa Valley Community College–Grinnell. He is active in QEW. Jim has shared almost 100 presentations and workshops about native plant landscaping and larger native plantings in Iowa and other states.