Reflections on Translating the Resistance in Brazil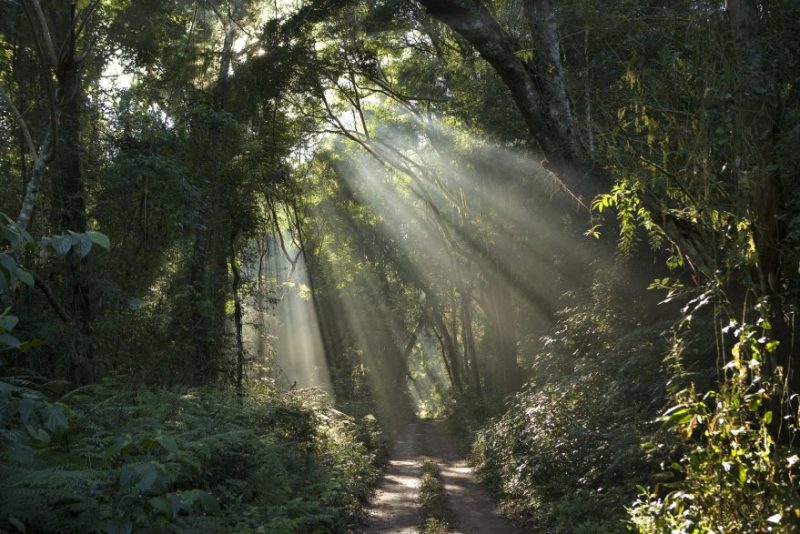 By Meg Kidd.
Recognition by QEW of the re-emergent sense of the Divine in light of the resistance at Standing Rock continues to breathe air into the indigenous struggle to share millennial wisdom of peoples throughout the world. Noted on October 3 is this struggle from Standing Rock to Bagua (https://intercontinentalcry.org/resisting-pipelines-standing-rock-bagua/). The situation of the Indigenous Peoples in Brazil (http://unsr.vtaulicorpuz.org/site/index.php/en/statements/123-end-mission-brazil) still receives little coverage, but concerns about socio-environmental devastation under agribusiness, the related land grabbing, deforestation, and damming of the Amazon are gaining broader recognition. There is a disturbing consistency in hydroelectric dams being accompanied by plans for major mining operations. On October 6, the illegal deforestation and land grabbing in Indigenous Lands was already triple that reported in December 2015. By October 16, the U.S. news site Common Dreams reported on one of the correlates: the most dangerous region in the world for land defenders and environmental activists (http://www.commondreams.org/news/2016/10/16/environmental-official-shot-dead-brazil-attacks-land-defenders-rise-latin-america).
In the course of people awakening worldwide to industrial decimation of biomes, documentation continues to be published revealing how dissociative the industry based definitions can be. The damming and deforestation of the Amazon are emblematic of this. As noted below, the "final agribusiness frontier" known as Matopiba, in the Cerrado biome, is situated on top of essential aquifer recharge networks and overlaps the southern edge of the Amazon. Scientific documentation of severe droughts, the collapsing "flying rivers" (http://climatenewsnetwork.net/drought-bites-as-amazons-flying-rivers-dry-up/), and the expansion of industrial deforestation for cattle and agribusiness still struggle for media coverage. Notably, on October 10, the Peruvian government declared that large dams on the Amazon are not on its agenda (https://www.internationalrivers.org/blogs/433/headwaters-of-the-amazon-protected).
My own journey in relation to this has been a leading to serve as a volunteer human rights translator (Portuguese to English), which originated with the Guarani in Brazil in 2003. Friends in New England and New York provided grants, clearness committees, and a wide web of support in the first three years, enabling me to respond to a Guarani request to file their statement with the UN Center for Documentation at the Permanent Forum on Indigenous Issues in 2008 and to provide services as official English translator in the early years for the Guarani Yvy Rupã Commission. A leading seven years ago to enter into solitude to translate emerged with realization that the timing in my life is now linked with peoples in need of human rights translation who have little if any control over the timing of that need.
Over the years the leading has included draft translations of indigenous rights reports, including some generated by the Indigenous Missionary Council. Known by its acronym, CIMI, the organization is a branch of the National Conference of Bishops of Brazil. Bridging countless gaps in existing on-the-ground support and documentation structures, CIMI collates a spectrum of information and faithfully publishes on an annual basis (http://www.cimi.org.br/pub/Relatorio%20Violencia%202014/_Relat.pdf). Formed during the military dictatorship (1964-1984), CIMI documentation is respected around the world. In August the organization obtained Special Consultative Status (http://www.cimi.org.br/site/pt-br/?system=news&conteudo_id=8843&action=read) in the UN Economic and Social Council (ECOSOC).
Laws in Brazil recognizing indigenous rights face an unprecedented legislative onslaught from extractive, agribusiness, export and the plethora of related industries as noted in the report by UN Special Rapporteur Victoria Tauli-Corpuz, linked above. These are backed by the current Temer government, which also supports Brazil's "final" agribusiness frontier, Plan MaToPiBa (http://www.farmlandgrab.org/post/view/25908-losing-our-land-like-losing-our-lives-brazil-activist-tells-world-bank). This is being fiercely resisted by indigenous and traditional communities and an increasingly ecologically focused rights-based network of organizations.
The Guarani continue to face devastating genocidal conditions in Mato Grosso do Sul. In August of 2015, they issued a call to the international community to boycott agribusiness products from that state and have been in Europe this year to raise awareness of the necessity to address the human rights issues inherent to the imports (https://www.theguardian.com/environment/2016/may/18/brazils-guarani-indians-killing-themselves-over-loss-of-ancestral-land). That an estimated 70 percent of the foods we eat are produced by small scale farmers still challenges my sense of scale and priorities. Calls for recognition, conceptualization, and articulation of a diversity of methodologies free from those of the debilitating colonization historically embedded in capital-centered institutions continue to emerge.
Over the past decade I have been witness to countless instances of the awakening of what Paul Hawken referred to as the planetary "immune system." I liken this spectrum to mycelia and find the analogy bringing a quiet sense of joy and offering profound incentive for faithful continued engagement, which in my life continues to be the leading to translate.