Taking Collective Action with Third Act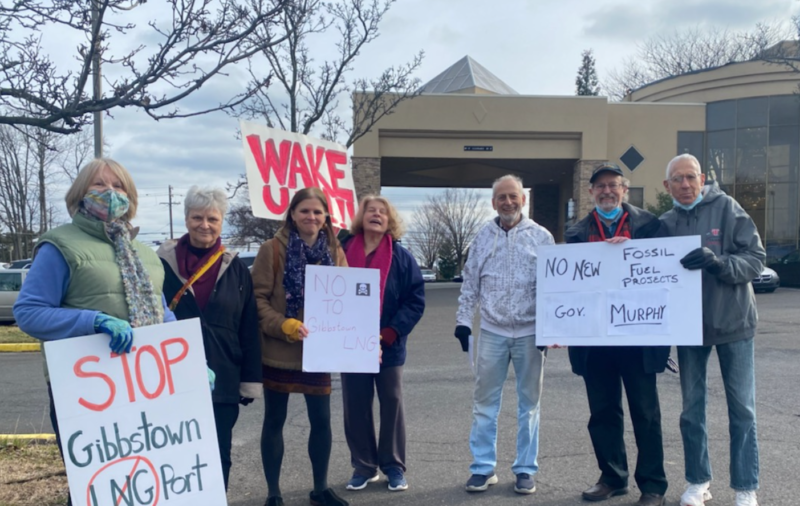 by Kathy Barnhart.
At the beginning of each Meeting for Business at Strawberry Creek Meeting in Berkeley, California, a committee responds to one of the Advices and Queries in our Pacific Yearly Meeting's Faith and Practice. Last month our Communications Committee responded to the advices and queries on "Harmony with Creation." They concluded: we need to continue our individual actions, such as reducing our own individual carbon footprints, but we also greatly need collective action to bring about bigger, faster change. I am planning to participate in such an action with an organization called Third Act.
On the spring equinox, March 21, 2023, Third Act is planning a big, national action to protest the four banks contributing the most to the financing and expansion of fossil fuel development: Wells Fargo, Chase, Citibank, and Bank of America. Environmentalist and writer Bill McKibben founded Third Act, which is about a year old with over 33,000 members around the United States. Local actions are being planned around the country, and each area will decide what to do. You can find out more at their website: ThirdAct.org.
The name Third Act refers to the stage of life over age 60. In general, if we are lucky, we have made it to the last third of our lives. We are often retired, or "rewired" as a friend likes to say. We care deeply about the state of the planet that we are leaving to our children and grandchildren. Many of us have had experiences over the years protesting various wars and working on behalf of a better, more just, and sustainable world. With this experience, and often with time and resources, our age group can support the work of younger people working for climate justice and remain active in our "golden years."
As Bill McKibben said, "Money is the oxygen on which the fire of global warming burns." Since the Paris Climate Accords, banks have invested more than three trillion dollars in coal, gas, and oil companies, despite solar and wind power being the cheapest, cleanest way to generate power. Fossil fuel companies will continue to make record breaking profits unless collective action pressures them to leave the coal, oil, and gas in the ground and turn towards sustainability. While younger activists might have more physical energy to fight these companies, older activists have other gifts and statistically more money in their bank accounts.
Sometimes it is hard to imagine banks changing, and they do engage in greenwashing to stall. But we received good news recently about the largest bank in Europe, HSBC. On December 14, 2022, it agreed to stop funding new oil and gas developments globally. With collective pressure in the United States, we could also see a shift where the banks put their resources into forms of clean, renewable energy and away from fossil fuels.
Third Act is also sponsoring other actions, such as writing letters to banks or to media outlets, and it offers online workshops to do so effectively. Please consider participating in the March 21 action to make the four big banks hear our voices. On February 22, I also spoke at a webinar hosted by QEW on this topic. Visit QuakerEarthcare.org to watch the recording.
As our Strawberry Creek Meeting committee summed up its responses to the Advices and Queries, "Our way of life threatens the viability of life on Earth, particularly human life. What is called for is collective political action."
Kathy Barnhart is a member of Strawberry Creek Friends Meeting, a grandmother, and nature photographer. She loves spending time outdoors and cares deeply about our beautiful earth and its inhabitants.