Wildfire Lessons: QEW's Work in 2021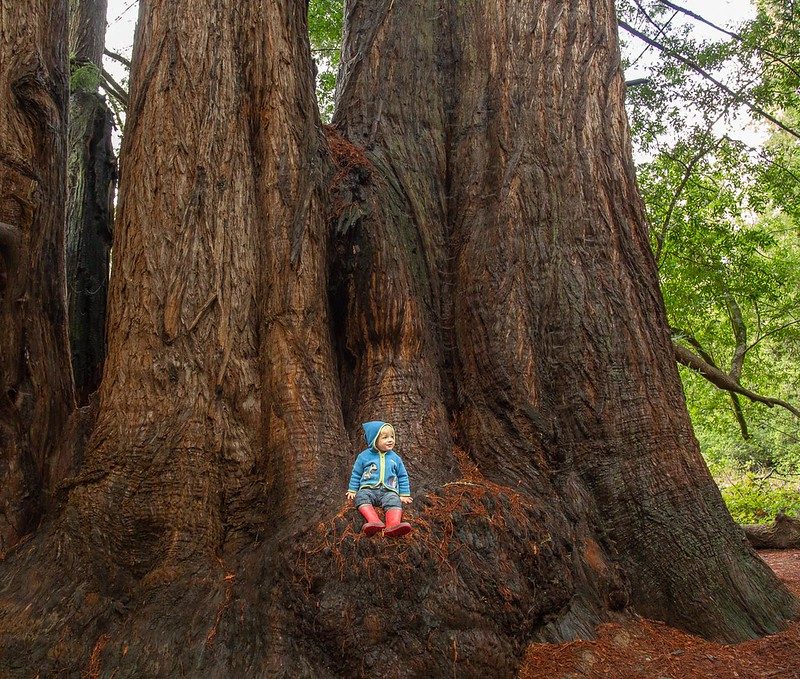 By Shelley Tanenbaum.
Dear Friends,
Last year's wildfires were different than in years past. In California, forests have evolved to not just live with fire, but to thrive because of it—fires clear brush and release seed for the next generation. Mature trees survive mostly intact. Yet this past year, the fires burned so hot that they overwhelmed the forest's usual mechanisms and caused exceptional damage. Eight months after the Castle Fire in Sequoia National Park, at least one giant sequoia is still smoldering.
These ecosystems evolved over millennia to become resilient to California's natural fires, but the rapid pace of climate change may be too much for our redwood forests to survive. We see similar ecosystem collapse all over the world, as natural systems succumb to accelerating climate change and crashing biodiversity.
Nature is resilient, but only up to a point. We are pushing her to the brink. This spring, CO2 was measured at 420 ppm, the highest level ever recorded for CO2, higher than what the Earth has seen in millions of years. Methane, an even stronger greenhouse gas, spiked in 2020, despite a global economic slowdown due to the pandemic.
We are sorely in need of a different way to live on this planet, and a different way to relate to each other. Spiritually we are called to do this work. Ecologically, we have no other choice, if we are to survive with a healthy ecosystem that equitably supports all beings.
As an organization, Quaker Earthcare Witness faced a major challenge over the past year. We had previously thrived by connecting in-person with visits to monthly and yearly meetings and other Quaker-led gatherings. During the pandemic, we had to adapt, and are now thriving in the online format. We have significantly expanded our outreach to Friends and beyond.
We have offered dozens of workshops for monthly and yearly meetings through our QEW Presents speakers series,
We are hosting monthly online worship-sharing in collaboration with Friends General Conference,
As staff we have joined coalitions to add our voice to the work on environmental justice.
We set a priority over this past year to consider racial and environmental justice with all of our actions in the world. Many of the articles you have read here showcase environmental justice concerns, and have included both authors and activists who are Black, Indigenous and people of color (BIPOC). Several sessions of our online worship-sharing included queries that address racial and environmental justice. Much of our coalition-building has included these concerns and were BIPOC-led. This work is ongoing.
We are co-creating a world where all people can live in right relationship with each other; a world where we live in harmony with all of creation. We are here to mutually support our spiritual growth and our activism.
Please consider making a donation and becoming a monthly donor—you are part of the change that we all want to see.
Thank you,
Shelley Tanenbaum,
General Secretary