June Earthcare Engagement for Your Community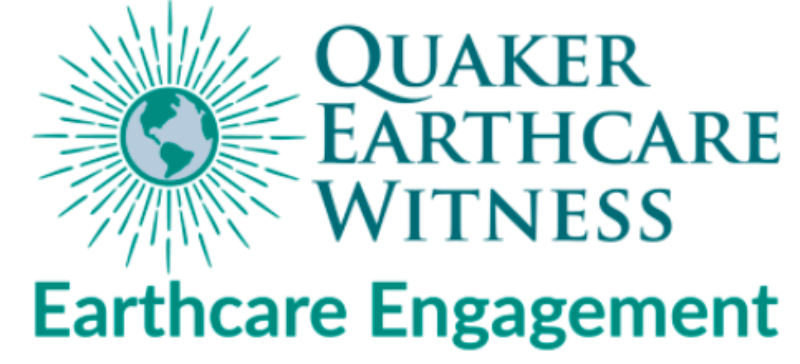 Dear Friends,
As Shelley wrote to you earlier this week, "Our strength and stamina come from our spiritual connection with the living world, and with each other." Thanks for being part of this community.
Here are a few June updates:
UPCOMING EVENTS
More on the Racial Wealth Gap with co-clerk Beverly Ward, Tuesday, June 21st at 7pm Eastern. In our prior session, participants learned how federal policies created structural inequalities and how these policies increase hunger and poverty in communities of color. In this session we'll debrief and discuss. Read more and register here.
Worship Sharing: We're taking a break from worship sharing this summer but we'll be back in September.
Naturally Beyond Binaries with Cai Quirk, Thursday, July 14th at 6pm Eastern. Society tries to force humans and the natural world into categories and boxes, but nature holds onto stories even when humans forget and erase. Read more and register here.
Save the Date: Ecological Grief: Coping with the Emotional Impacts of Climate Change Thursday, August 25th at 7 Eastern Stay tuned for more info.
QEW FUNDRAISING
We're in the middle of our spring fundraiser. Can you help spread the word and encourage your community to donate? You can share Shelley's request here.  Does your meeting or church give an annual donation to QEW? If not, please consider bringing this request forward. Let us know if you need more information from us. Thank you.
QEW OUTREACH
We've got resources for you:

BEFRIENDING CREATION
We've got a new issue out. We're also looking for stories about your community's earthcare action – please write to me with your ideas for articles or other visual content (poetry, illustration, photography, prayer).
Thanks so much and please let us know how we can help you spread the word about QEW in your networks.
Best,
Hayley Hathaway
Quaker Earthcare Witness