The 2023 Farm Bill: Advocate for a Just and Faithful Bill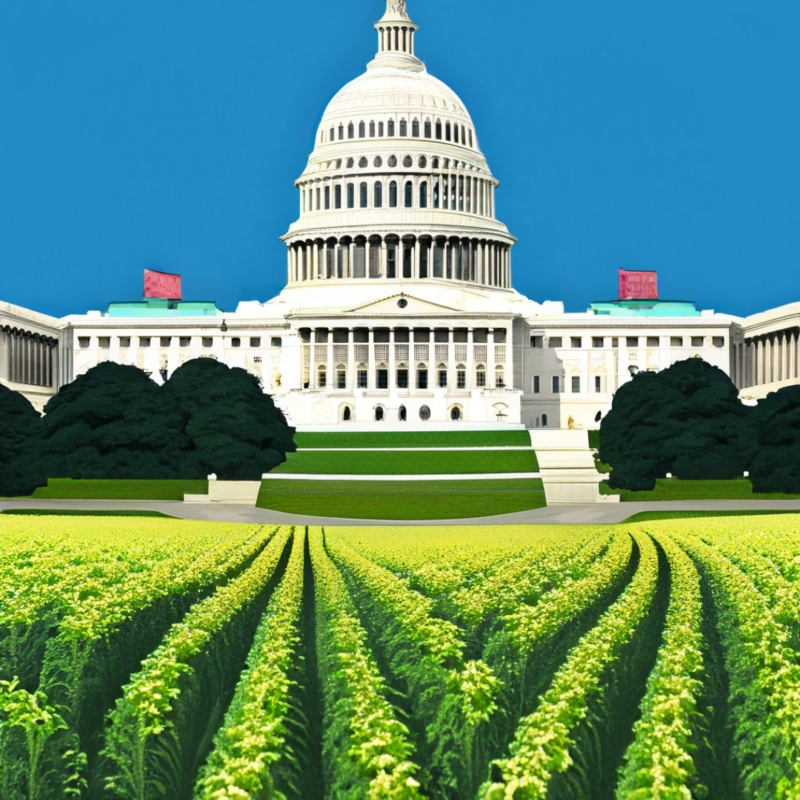 Every five years, Congress takes up a massive piece of legislation called the Farm Bill. Right now, the 2023 Farm Bill has an expected budget of $1.5 trillion, which determines how food is grown, what food is grown, and who can afford it. The bill wields immense power in shaping the future of agricul- ture and its impact on the environment. We stand at a crucial juncture where we must address the pressing need to sustain farmland, maintain biodiversity, protect farmworkers, and feed families.
The post-World War II "Get Big or Get Out" U.S. farm policy has led to the demise of family farms and the rise of corporate factory farms. Generating over 10% of the US total greenhouse gas emissions, corporate factory farms have significant environmental impacts, including air and water pollution, exces- sive use of agrochemicals, and habitat destruction. Farming in ways that sus- tain the Earth and its resources so that all life can be sustained into perpetuity is a sacred task, a spiritual activity, and a social responsibility. Farmers partner with nature to keep the soil fertile, keep the water clean, and grow healthy food.
80% of the Farm Bill goes directly into nutritional assistance programs like SNAP. In response to the Covid pan- demic, Congress made these programs more accessible to help combat food insecurity. However, these emergency allotments ended earlier this year, cutting short a program that kept 4.2 million people above the poverty line.
The 2023 Farm Bill has an opportunity to increase support for:
»  Nutritious, healthy, just, and sustainable food support programs for all
»  Regenerative agriculture practices and interna- tional aid for world hunger
»  Conservation and land/ water restoration for wildlife, forests, soils, and wetlands
» Small and mid-size farm- ers who do drive local and organic farming
» Lower greenhouse gases in industrial agriculture
The Bill comes to a vote at the end of the 2023 fiscal year, September 30th. Here are things Quakers can do in the coming weeks to advocate for a more just, equitable, and sustainable food system:
1. Join AFSC's campaign. Watch previous webinars, get in contact with your Congresspeople, and read more about the impacts of the Farm Bill at: AFSC.org/just-farm-bill
2. Food & Water Watch hosts Lunch & Learns on the three essential issue areas in the Farm Bill: Conservation, Competi- tion, and Commodities. Learn more at Mobilize.us/fwa
Special thanks to Jennie Ratcliffe, Peniel Ibe, and Ruth Darlington for their writing on the 2023 Farm Bill.